Stunningly Beautiful, Extremely Useful
You need quick access to all your skills, abilities and commands during the game, and to do so, you need to know where they are. Our Elite RGB Keyboard helps you with that by allowing you to customize its backlight and assign different colors to different commands, and store up to 5 different modes to fulfill your needs in different games. When you don't need to use specific lighting patterns, you can simply enjoy any of the 10+ impressive RGB effects we prepared for you.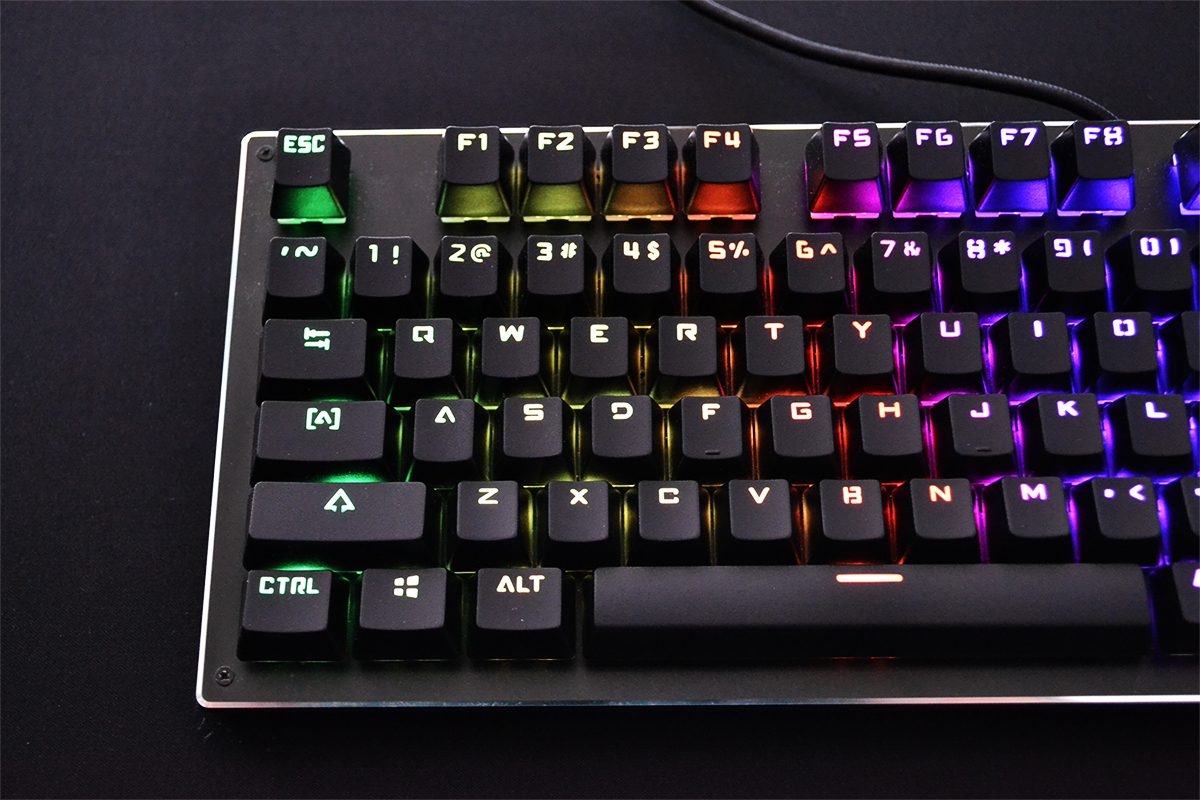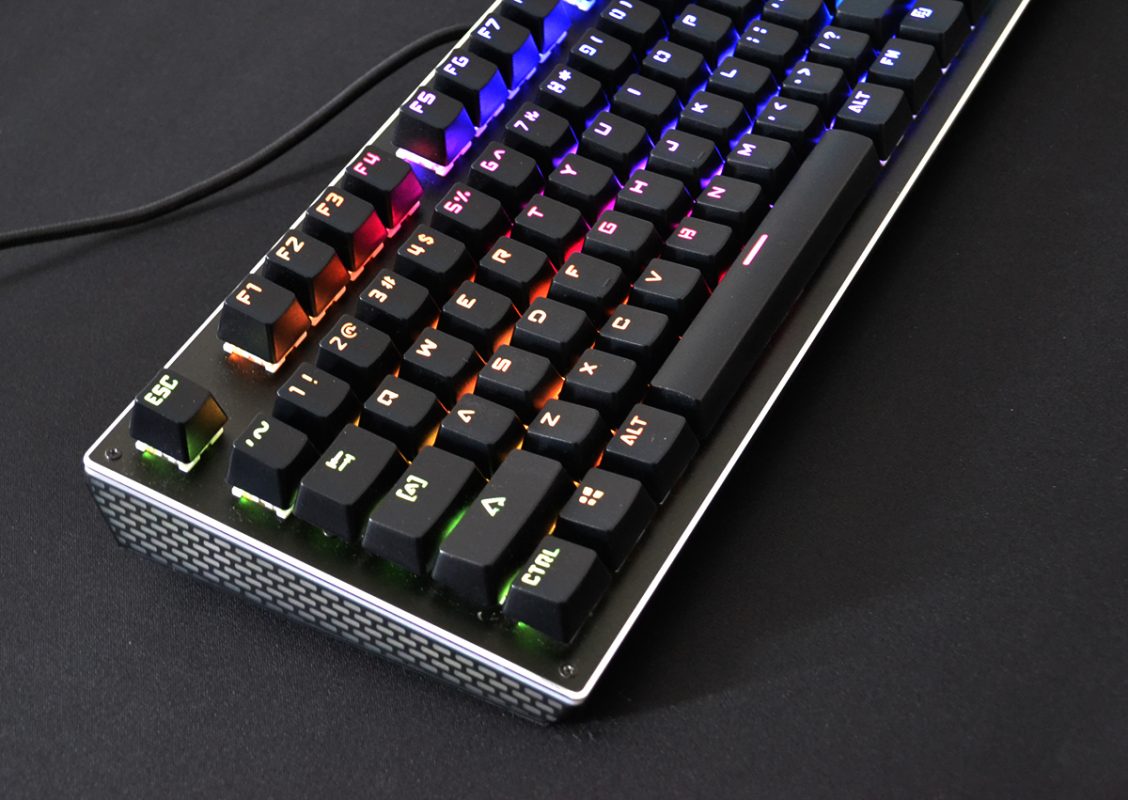 Rock Solid Design
When you invest in a piece of gaming gear, you want it to be sturdy, durable and stable. Our Elite RGB Keyboard delivers in all three areas with its solid aluminium frame. Strong like no other, built to withstand storm after storm of keystrokes, so you'll always live to fight another day.
DYNAMIC RGB BACKLIGHTING
Do you want to highlight attack and defense spells' keys in different colors? Do you want to visually distinguish the keys assigned to short range weapons and those for grenades and other explosives? Our Elite RGB Keyboard allows you to do that and much more! Customize the color of each key directly from the keyboard and make it your perfect companion! And, for those looking for attractive visuals, the predefined visual effects will put an amazing performance every time you want!
The Elite RGB Keyboard also features a unique inclusive side glow which can be customized to any color you desire & match the 'special pre-set backlight effects' that come prepared for you.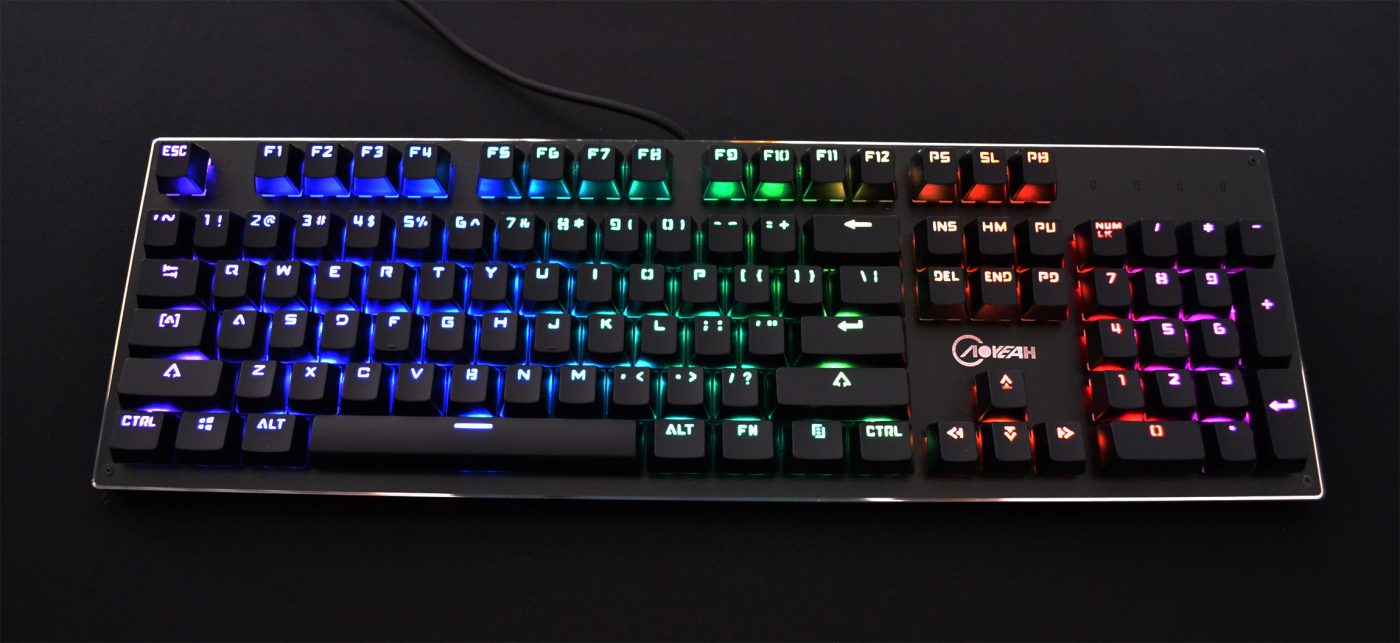 BLUE MECHANICAL SWITCHES
Elite Keyboard's mechanical switches are engineered for pure performance & give you incredible responsiveness. Each key requires less force to actuate for blazing fast in-game responsiveness. Clear tactile feedback gives you assurance that your commands are being executed exactly the way you want. Reliable & durable, the Elite mechanical switches have a 10-M click life-cycle ensuring they stay quick & responsive for years to come.
HIGH QUALITY DOUBLE SHOT INJECTION KEYCAPS
Double-shot injection molded keycaps for crystal clear backlighting. Even after hours, days, weeks, months, and YEARS of gaming, the Gemini injection molding technology ensures that key-cap characters will never fade.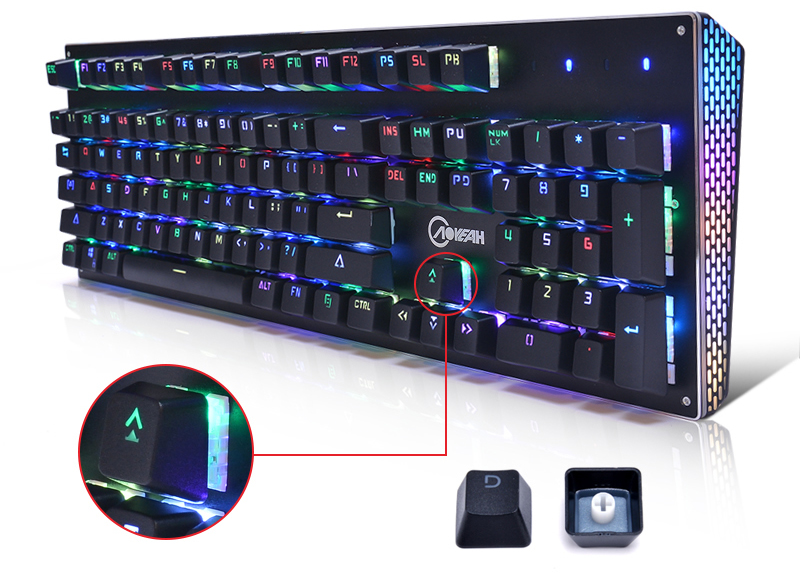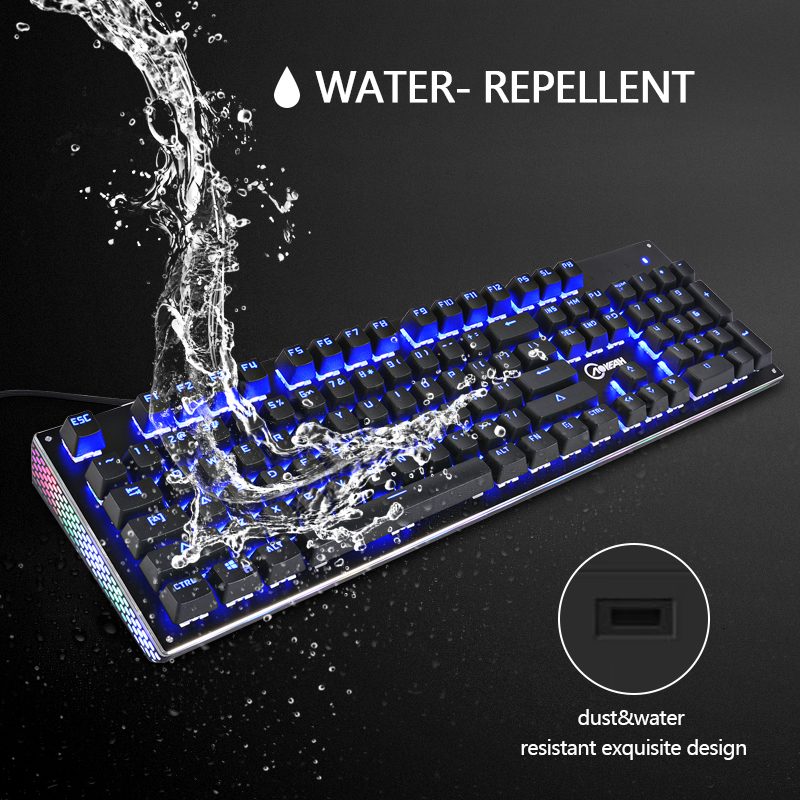 Package Contents:
The OGG Elite RGB Mechanical Anti-ghosting Gaming Keyboard
User manual.
Keyboard puller tool (for taking out the keycaps).
Keyboard cleaning cloth.
Compatible system requirements:
PC With USB ports. They keyboard is USB wired & not bluetooth.
Mac, Windows 10, Windows 8, Windows 7, or Windows Vista
Works on desktop or laptops.