Introducing the Brand New OGG | Premium Typewriter Mechanical Gaming Keyboard 2018! This inspired Typewriter design embraces that retro feeling, while adopting the most up-to-date technology.
Outfitted with crystal clear handcrafted key caps, this retro-style keyboard looks as good in the office as it does in the game room. It has Blue clicky mechanical keys, each press gives you noticeable tactile audio feedback, so you know exactly what you're pressing each and every time. With 100% anti-ghosting technology key-caps, each key registers individually no matter how fast you are.
Brilliant LED back-lighting provides you with a euphoric gaming experience. Choose from over 12 incredible color lighting effect modes, or customize your own color combos.
Blue Mechanical Switches
Excellent for gaming and typing, the Premium Typewriter features blue tactile, clicky switches for a tactile and audible feedback to improve typing speed and accuracy. Equipped with High Quality Blue Khail Switches with up to 70 million click cycle life span ensuring they stay quick & responsive.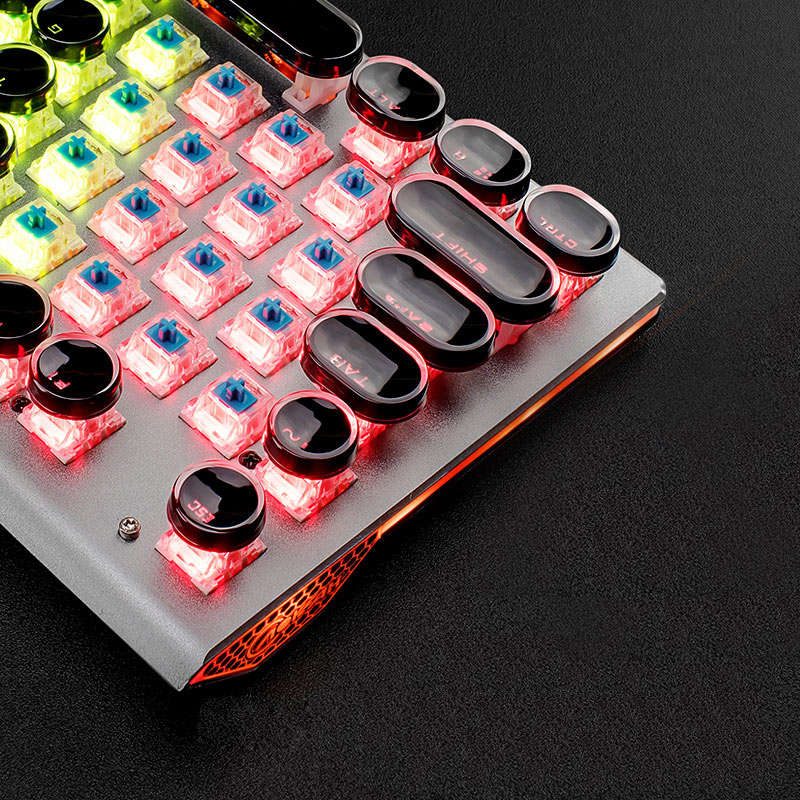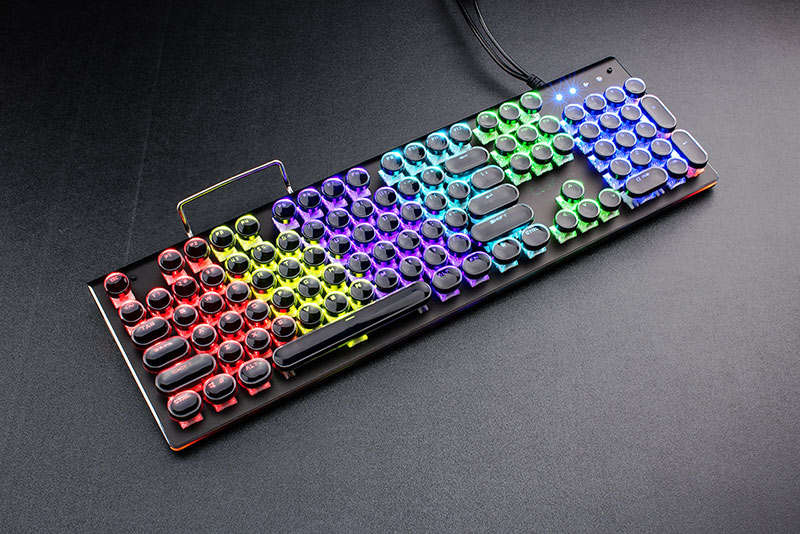 Rounded Crystal Clear Double Injection Keycaps
Even after hours, days, weeks, months, and YEARS of gaming, the Gemini injection molding technology ensures that key-cap characters will never fade. The key letters are entirely illuminated for a beautiful, evenly-lit glow. Designed to give users the best feel & back-lighting experience.
Dynamic LED Back-lighting:
The OGG Premium Typewriter features amazing individually lit keys with MultiColour LED lights and over 12 different preset backlight EFX. Easily adjust lighting EFX speed and brightness. Don't want the LED Lights on? No worries, you can turn it off if you wish!
The Premium Typewriter also features a unique side glow on the keyboard. The side glow LED lighting is a fixed orange color. This can be turned on/off, or switched into breathing light mode.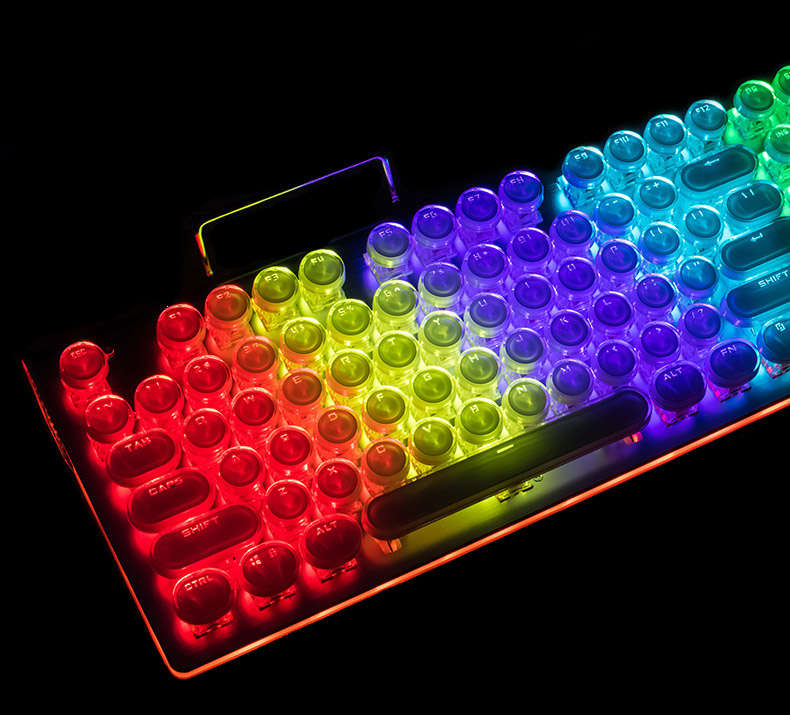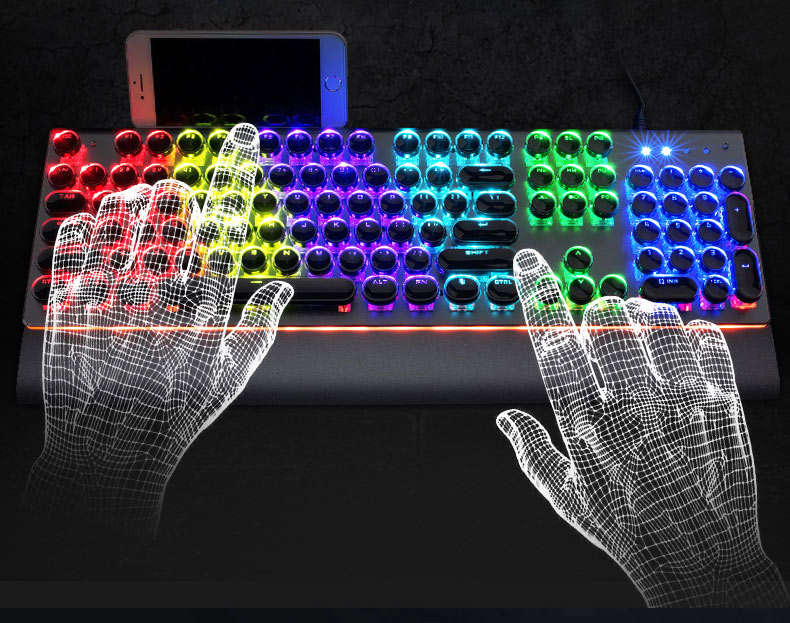 Anti-Ghosting = Anti-Losing
Full key rollover and 100% anti-ghosting technology means that no matter how fast your in game actions, the M-Speed Pro can keep up, registering every keypress correctly, every time.
Phone Stand +Detachable Wrist Rest
Detachable Wrist Rest for Extended Gaming Comfort:
This wrist rest features ergonomics that ensure that no matter how intense your gaming marathons are, you're always comfortable.
Phone stand:
Conveniently place your smart phone on the OGG | Premium Typewriter Mechanical Gaming Keyboard 2018's phone stand for easy access.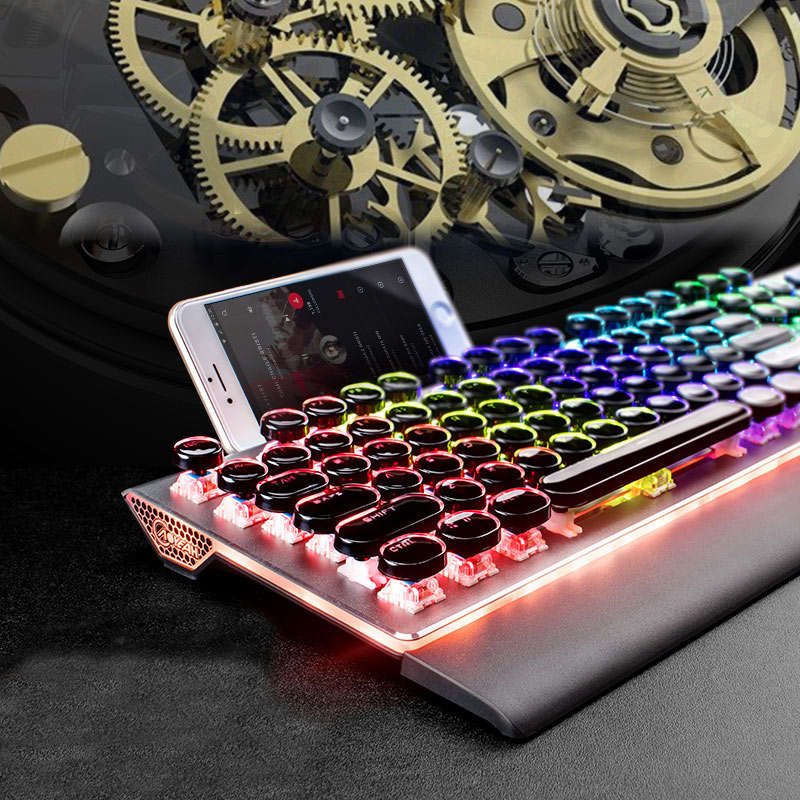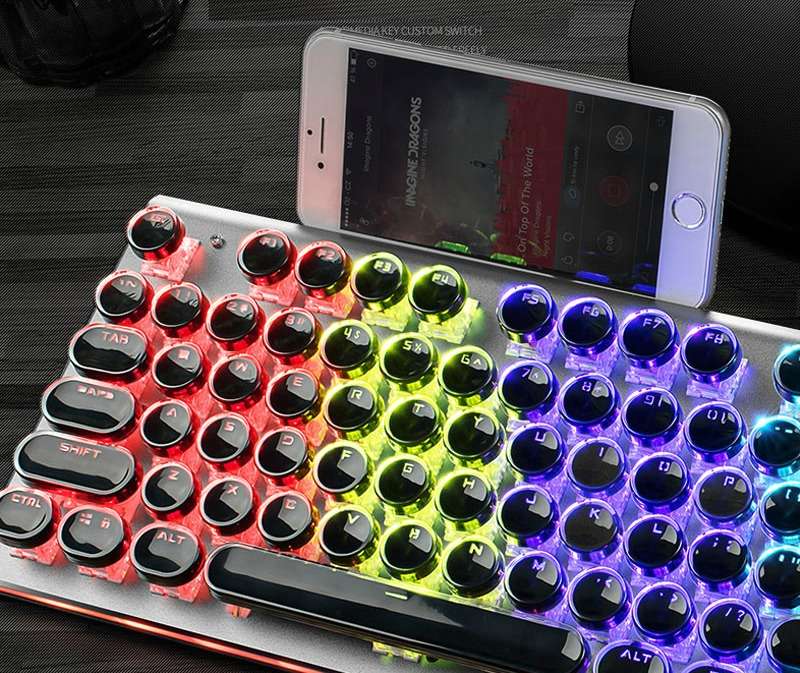 Dedicated Multimedia Controls:
Make on-the-fly audio adjustments without interrupting your game. And when you're not competing, they provide an easy way to play, pause, and skip audio tracks.
Engineered for Durability:
Made from the finest aluminium alloy. The solid aluminum frame is built to withstand storm after storm of keystrokes, so you'll always live to fight another day.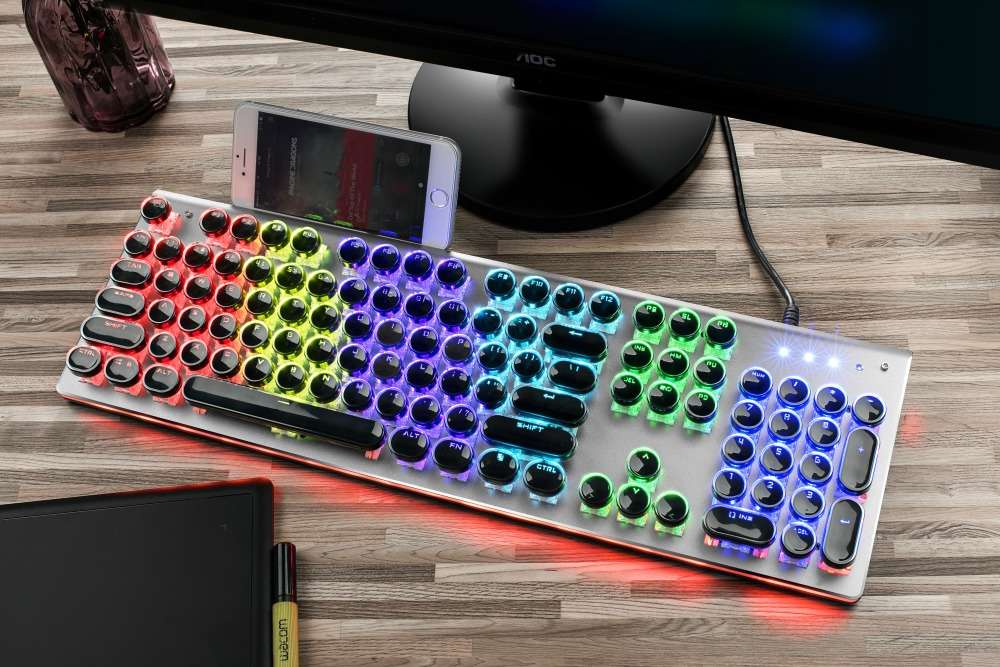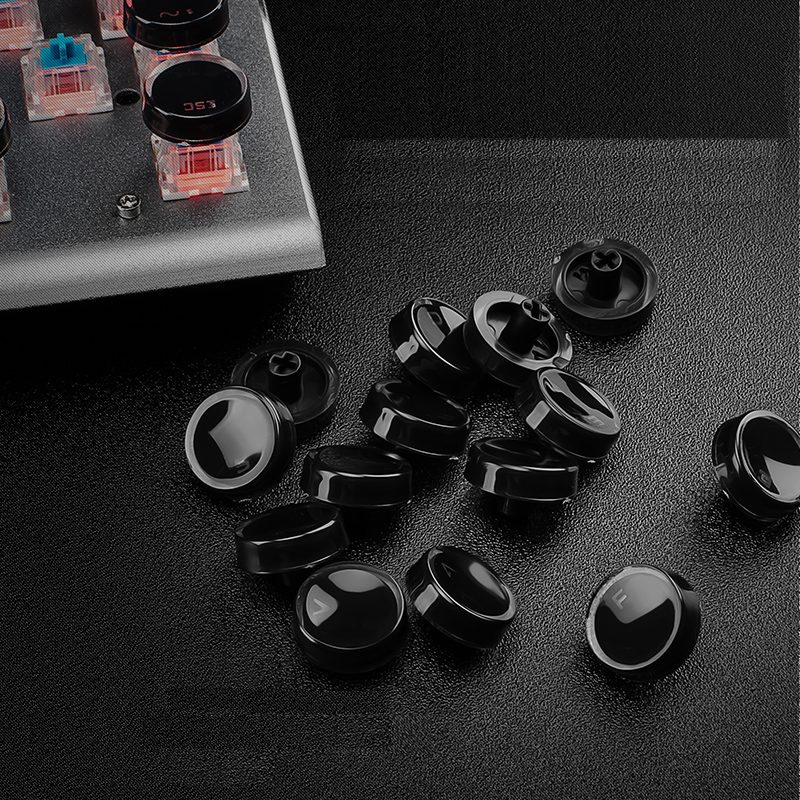 Package Contents:
The OGG | Premium Typewriter Mechanical Gaming Keyboard 2018
User manual.
Detachable full length wrist rest.
Keyboard puller tool (for taking out the keycaps).
Keyboard cleaning cloth.
Compatible system requirements:
PC With USB ports. They keyboard is USB wired & not bluetooth.
Mac, Windows 10, Windows 8, Windows 7, or Windows Vista
Works on desktop or laptops.