OGG | Retro-Z Typewriter Mechanical Gaming Keyboard 2019
The Retro-Z 2019 embraces that retro feeling, while adopting the most up-to-date technology.
Each circular typewriter-style key cap has been handcrafted to perfection, and finished with a chrome plated exterior. It features blue mechanical switches which are tactile, and clicky (reminiscent of a typewriter). Black switches are also available for those who prefer this keyboard without the clicking noise.
Brilliant RGB back-lighting provides you with a euphoric gaming experience. While an LED water cooling tube adds more 'WOW' factor to the impressive design of the Retro-Z 2019. An improved ergonomic wrist rest provides optimum comfort for long hours of gaming or typing.
Check out all the features below!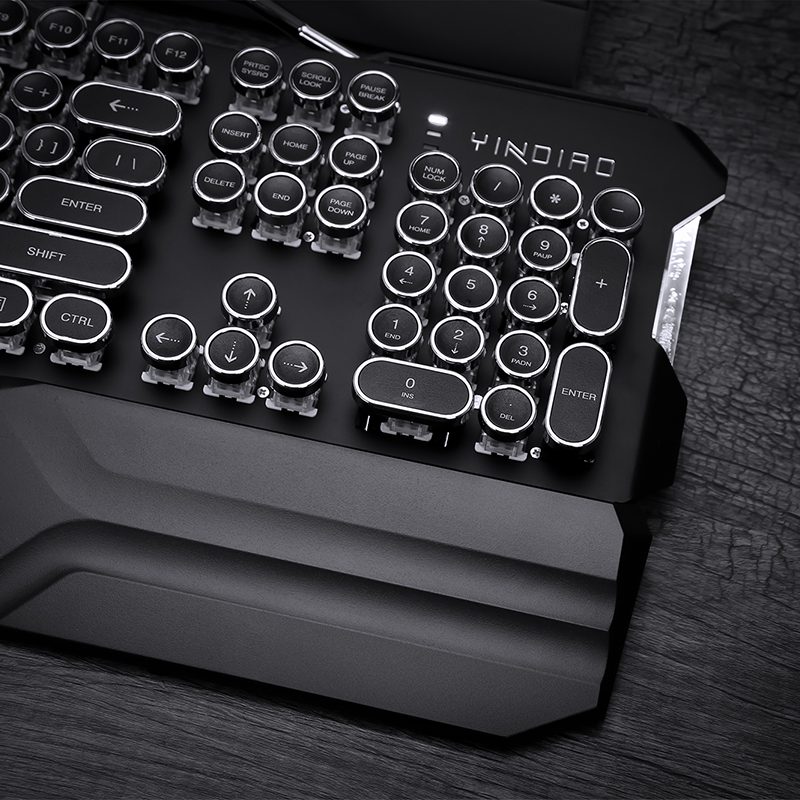 Luxurious Quality
Meticulously crafted with rigorously selected material and attention to detail, the OGG | Retro-Z Typewriter Mechanical Gaming Keyboard 2019 is one of the most sophisticated yet luxurious mechanical keyboards today. Made from the finest aluminium alloy. The solid aluminum frame is built to withstand storm after storm of keystrokes, so you'll always live to fight another day.
Ergonomically Enhanced
The newly improved large palm rest significantly improves the ergonomics, making it comfortable to use even after long periods of typing or game time.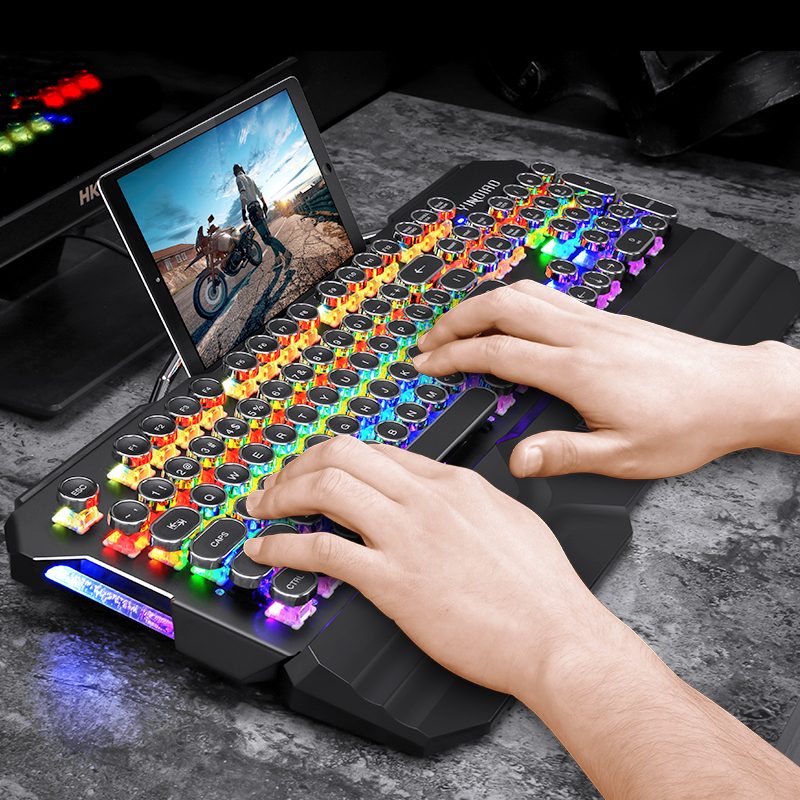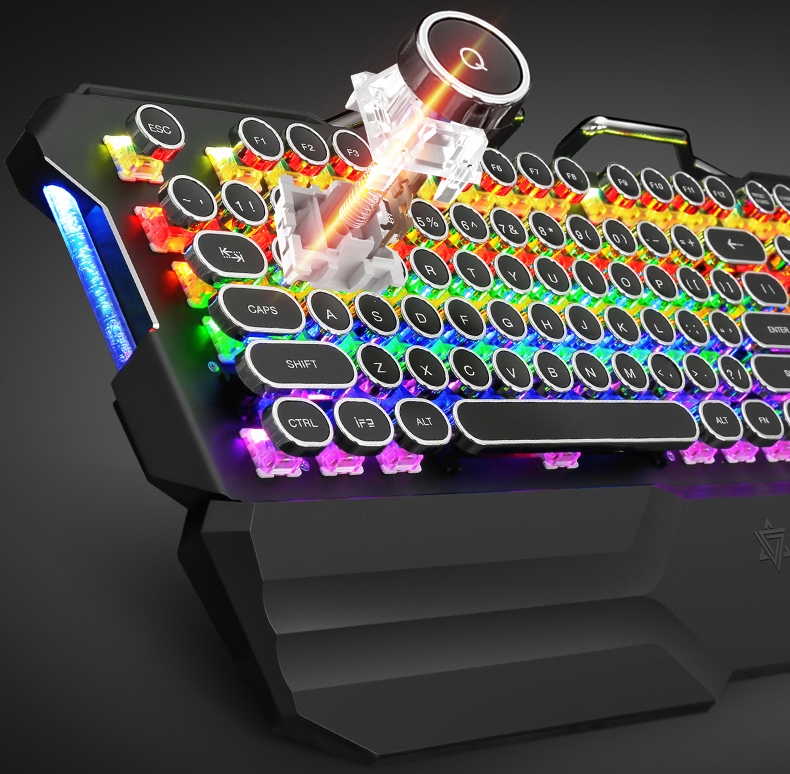 Premium Mechanical Switches
Blue Switches:
The Retro-Z 2019 uses premium "Blue" mechanical key switches which provide you with an addictive typing experience. Each key press produces tactile feedback, and a pleasant audible click sound (reminiscent of a typewriter) which makes it very satisfying to type on.
Black Switches are also available on the Retro-Z 2019:
Black mechanical switches are for those who prefer a more quieter key press vs the clicky/audible click you get from blue switches. They are more linear, which means they are more quieter & operate slightly quicker too. Ideal for fast-paced gaming, or office-work environments.
Innovative LED Design
The Retro-Z 2019 delivers dynamic multi-color back-lighting, and already comes pre-set with specific lighting modes which are convenient for FPS, MOBA, RTS, and MMO players. It also features a unique LED water cooling tube on the side which can change in color.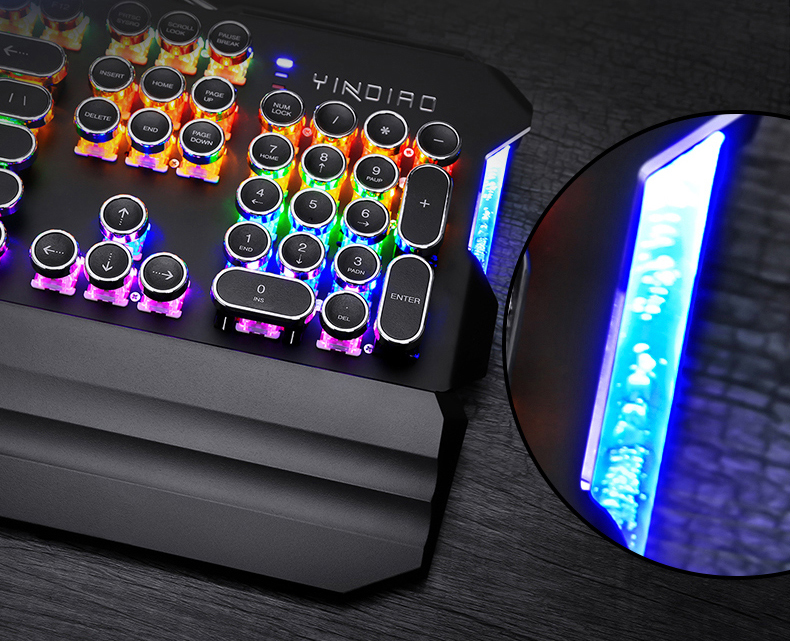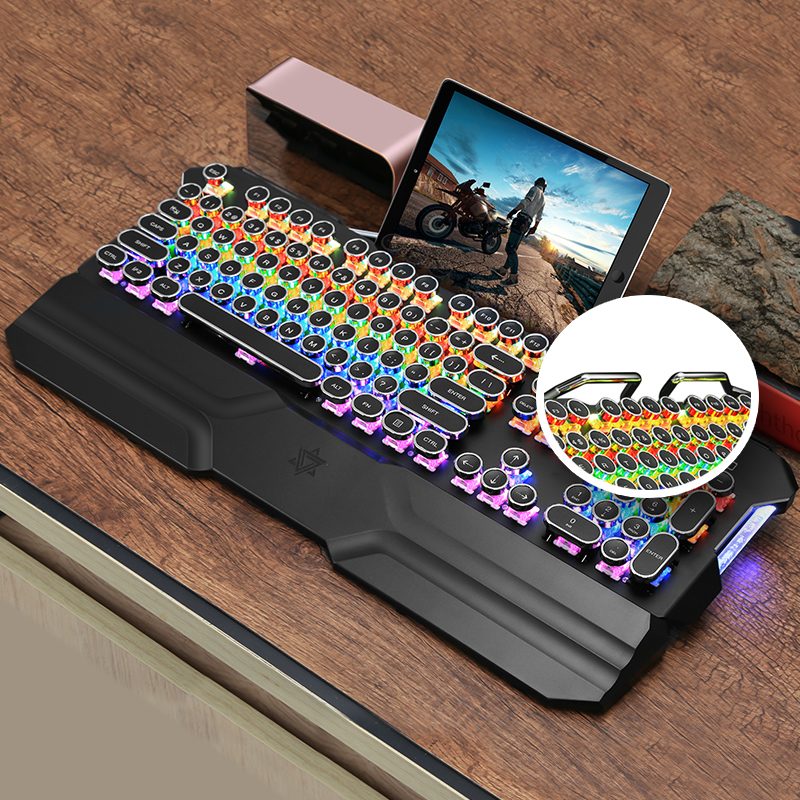 Convenience at your fingertips
Conveniently place your smart phone or tablet on the Retro-Z 2019 universal smart stand for quick & easy access. Paper, pads, and notebooks can also be placed which makes this keyboard ideal for typists / office-work environments.