Great sound quality
High precision 50mm magnetic neodymium driver, high-precision sound source position, capable of various games. Directional noise reduction microphone with flexible tube, freely adjust at any direction for exact pick up.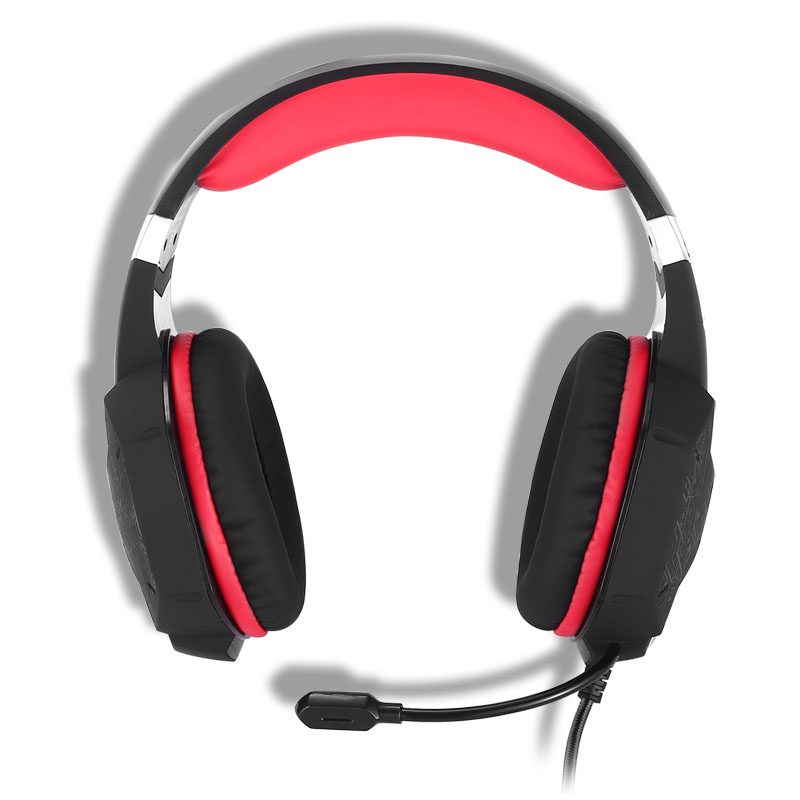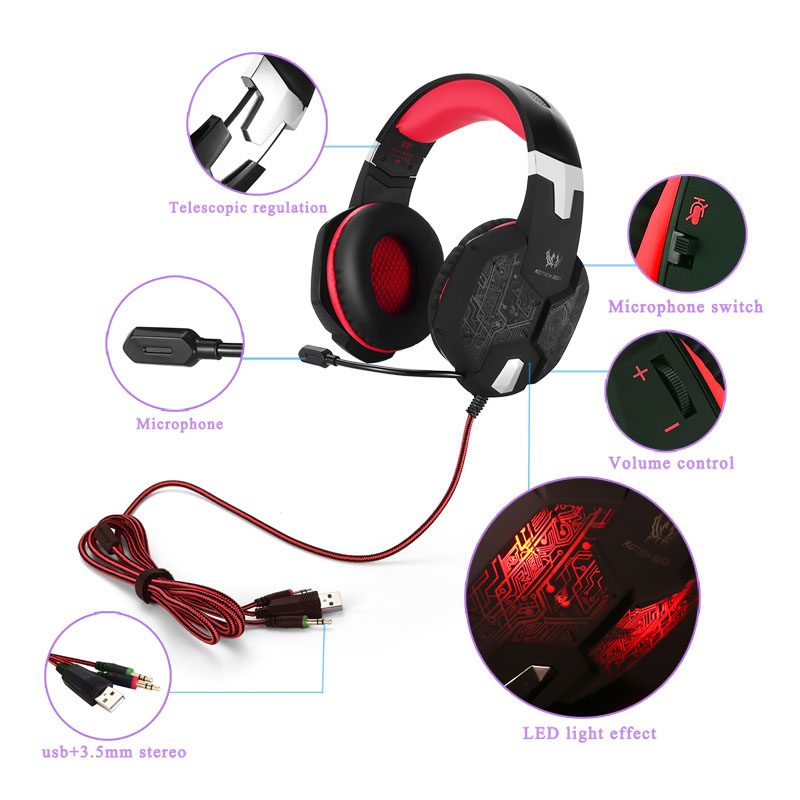 Convenient sound control
Gaming headset's left earcup is built-in a volume controller and a microphone mute/unmute switch, more convenient to use.
Comfortable wearing and great noise cancelling
Earmuffs are made of skin friendly leather material. Super soft over-ear pads and padded headset top that are more comfortable for long time wear. Earmuffs are well-padded, which also helps cut out background noise.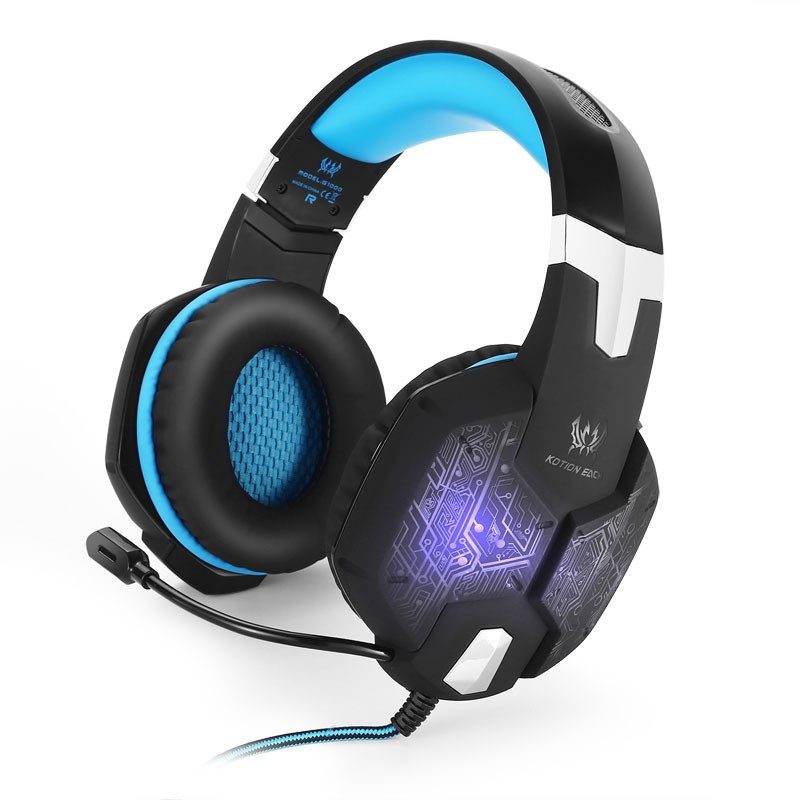 Exquisite craftsmanship and fashion appearance
Colorful breathing LED lights are designed on the earcups, highlighting the atmosphere of the game, outstanding appearance in comparison with other gaming headphones. Sturdy braided cable, durable tensile effectively reduce the external resistance; Velcro cable tie, prevent the line twining.